APG
About us..
These photographs are taken from our portfolio and are to give you an idea of the work we can carry out.
We pride ourselves on delivering high quality workmanship in a professional manner, plus are fully insured for all of the work that is carried out in your garden. We can supply glowing references from previous and current clients upon request.
Here are a few comments from our customer testomonials which are available to view-
"Hard-working & inventive... Our garden is a delight to see" Mrs. C, Burnham
"The garden has been kept in an excellent state... Paid attention to the smallest detail.." Lord W, Gerrards Cross
"We have always been impressed with their work..... Highly recommended" Mrs. R, Codian Ltd, Langley
"Just a quick note to say that we were very pleased with garden today and thankyou for your hard work in the time you had available, Look forward to seeing you again next week" Mr. S, Gerrards Cross

"Adam, just returned from the states & the garden is looking great as always. Thanks so much" Mrs T, Ascot
Garden Maintenance-
We cater for all sizes of gardens, whether it be regular care or a one-off visit. Our maintenance packages are tailored to your requirements at a competitive price. We have all of the equipment needed to carry out the work safely and efficiently, also we can remove and dispose of all waste.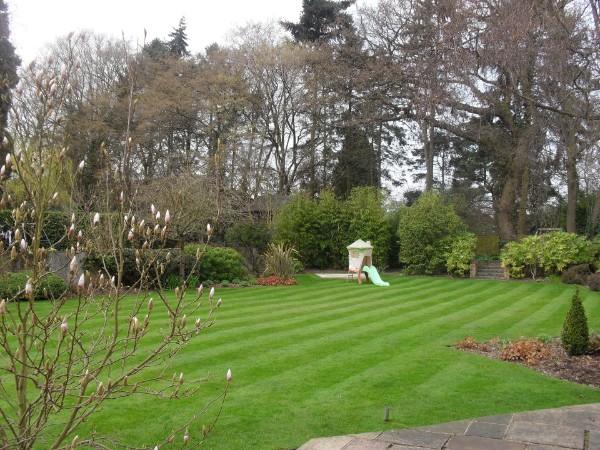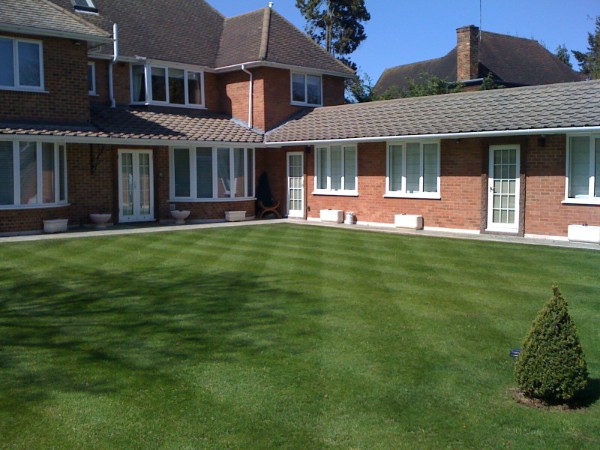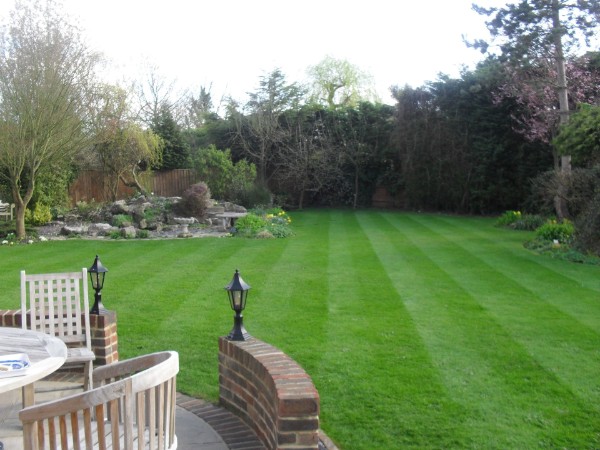 We also cater for all commercial enquiries and can carry out risk assessments, work method statements, etc for your records.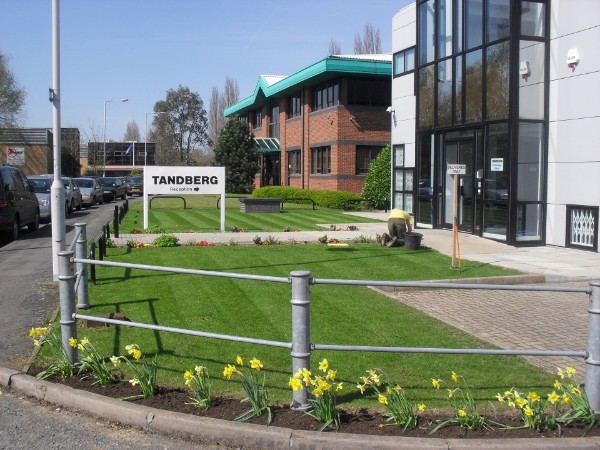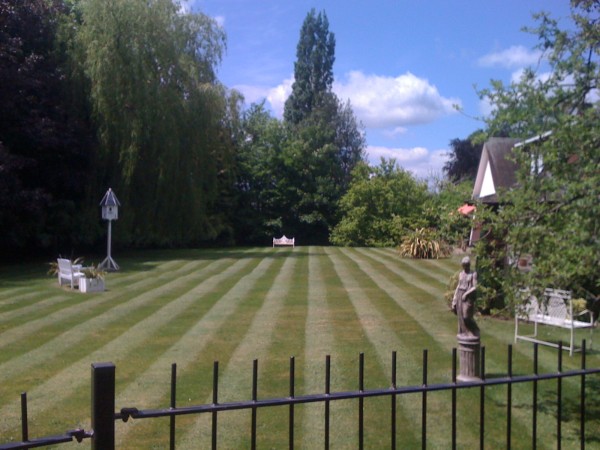 One-off projects..
All year round we are undertaking one off projects ranging from levelling & turfing (above) to garden clearances (below). We have the tools needed to cope with large clearance jobs such as long reach petrol equipment, shredders, etc and can dispose of all waste generated from the garden.